Blog
2015-01-31
Tube map Platonic solids, pt. 3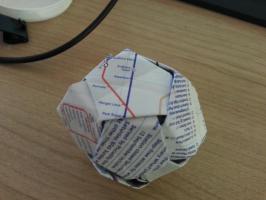 Making the modules
First, take a tube map, cut apart all the pages and cut each page in half.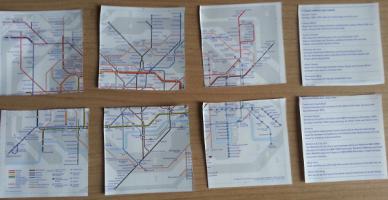 Next, take one of the parts and fold it into four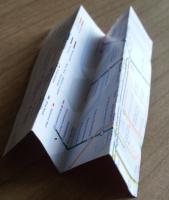 then lay it flat.

Next, fold the bottom left corner upwards

and the top right corner downwards.

Finally, fold along the line shown below.

You have now made a module which will make up one edge of the dodecahedron. You will need 30 of these to make the full solid.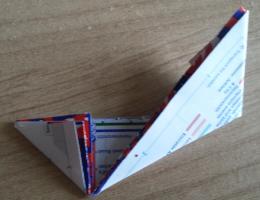 Putting it together
Once many modules have been made, then can be put together. To do this, tuck one of the corners you folded over into the final fold of another module.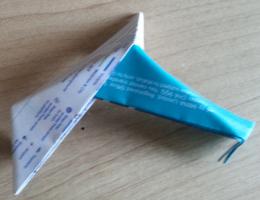 Three of the modules attached like this will make a vertex of the dodecahedron.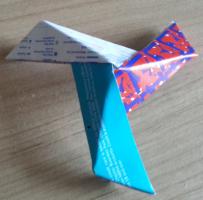 By continuing to attach modules, you will get the shell of a dodecahedron.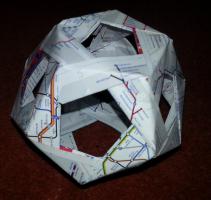 To make the dodecahedron look more complete, fold some more almost-squares of tube map to be just larger than the holes and tuck them into the modules.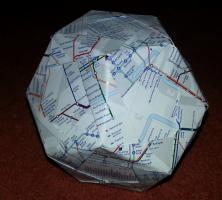 Similar posts
Comments
Comments in green were written by me. Comments in blue were not written by me.