Welcome to mscroggs.co.uk
Advent calendar
It's nearly Christmas and something terrible has happened: Santa and his two elves have been cursed! The curse has led Santa to forget which present three children—Alex, Ben and Carol—want and where they live.
The elves can still remember everything about Alex, Ben and Carol, but the curse is causing them to lie. One of the elves will lie on even numbered days and tell the truth on odd numbered days; the other elf will lie on odd numbered days and tell the truth on even numbered days. As is common in elf culture, each elf wears the same coloured clothes every day.
Each child lives in a different place and wants a different present. (But a present may be equal to a home.) The homes and presents are each represented by a number from 1 to 9.
Santa has called on you to help him work out the details he has forgotten. Behind each day (except Christmas Day), there is a puzzle with a three-digit answer. Each of these answers forms part of a fact that one of the elves tells you. You must work out which combination of clothes each elf wears, which one lies on each day, then put all the clues together to work out which presents need delivering to Alex, Ben and Carol, and where to deliver them.
Ten randomly selected people who solve all the puzzles and submit their answers to the logic puzzle using the form behind the door on the 25th will win prizes!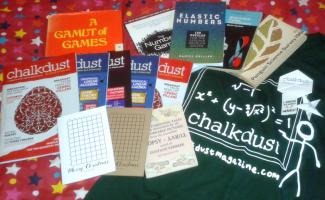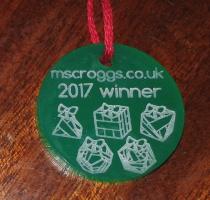 Each day's puzzle (and the entry form on Christmas Day) will be available from 5:00am GMT. But as the winners will be selected randomly, there's no need to get up at 5am on Christmas Day to enter!
You can find more infomation about this competition, in
this blog post
.
Puzzles
Some of my favourite puzzles are:
Who am I?
I am Matthew Scroggs. I like maths.
I have a Master's degree in mathematics from Oxford University. I am currently studying for a PhD in maths at UCL, where I work on finite element methods and boundary element methods. As part of my PhD work, I develop the open source boundary element method library
Bempp
. Between Oxford and UCL, I worked as a maths teacher in a secondary school. You can find more about my work on the
academic
page.
If you would like to reuse any of my content, please
get in touch
.